How do i edit a calendar template in Canva?
You can use Canva to make your purchased calendar template ready for printing. Canva is an online template editing tool and very easy to use. Now let's go step-by-step to prepare your calendar for printing.
Adding Photos
Click the "Uploads" link on the left menu and then click the "Uploads files" button.
Select the photo you want to add to your calendar from your computer and upload it to the Canva library.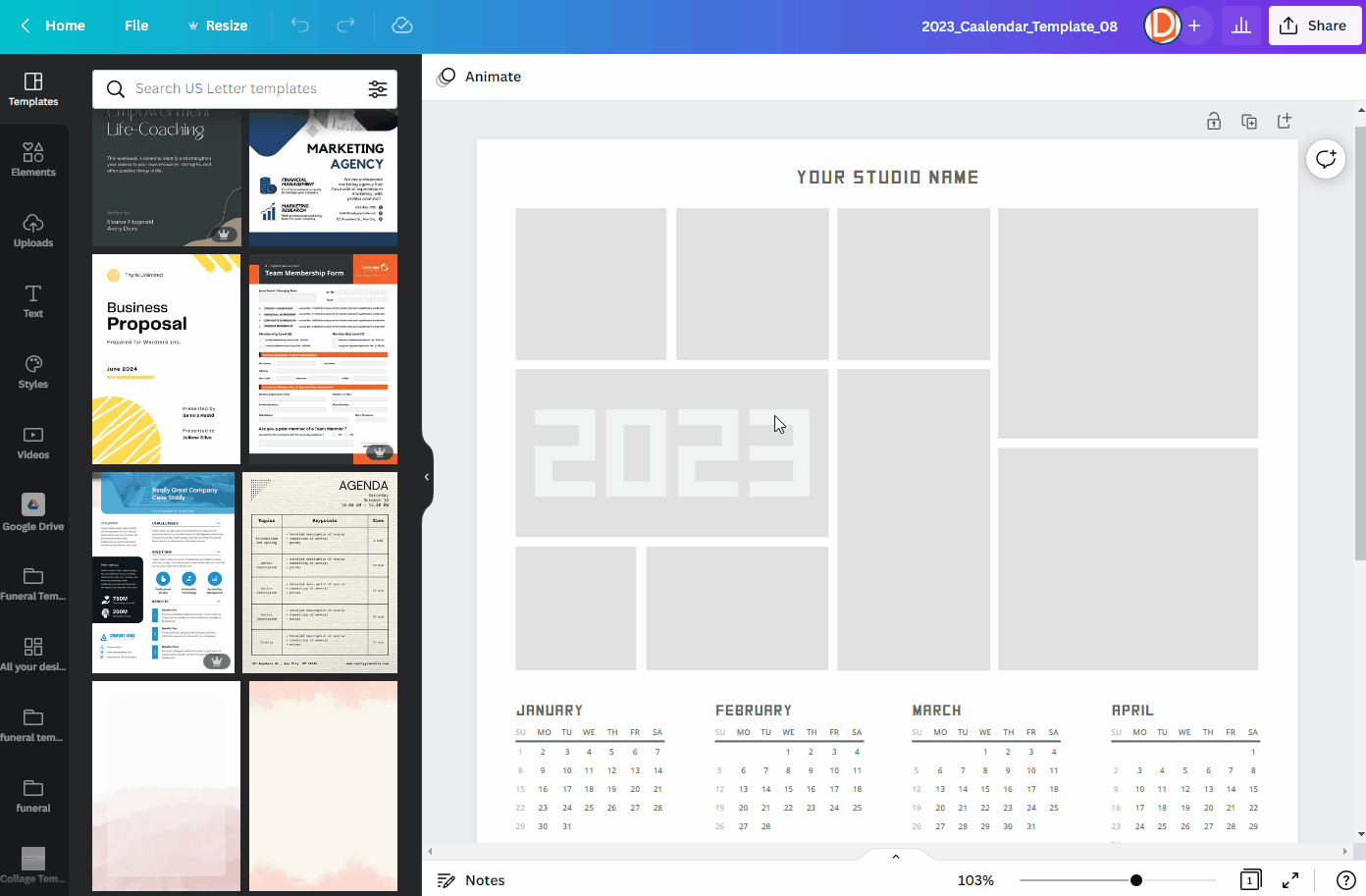 Dragging Photos
Drag the photos you have uploaded to the Canva library to the photo fields in the calendar template.
Cropping and Aligning Photos
If your photo does not fit perfectly in the collage cell, double-click on the photo and align it.
Ready to Print
To print your calendar, you need to download it to your computer. So you can print your calendar at the print center or at home.
Click the "Share" button in the upper right corner.
Click the Download button and you can choose PDF, JPG or PNG as file type.
Click the Download button to download the file to your computer and print your calendar with this file.